Our Active Life Department is about promoting physical health through sports, silliness and outdoor adventures & fun. From coaching to team support or gym supervision we create a safe space for kids to be kids; building relationships and great memories through sports and gym games.

Our Community Life Department is dedicated to fostering strong relationships with youth and community stake-holders. In our Community Life department, we have the opportunity to provide youth with safe space and environments to belong.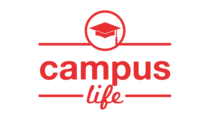 Our Campus Life Department serves the youth, teachers and staff of the many schools throughout the Comox Valley. We serve directly as volunteers with many elementary and high schools within the Comox Valley School District. Whether it's classroom help, lunch time supervision, one-on-one mentorship, or coaching, we are able to serve wherever there is a need.

Our Creative Life Department aims to foster belonging and emotional health through the visual Creative Arts, Drama & Dance. Giving youth a chance to explore different ideas, concepts and perspectives without judgement or pressure through creative expression and visual arts while making meaningful connections with their peers and other creative and caring adults in their community.
A program that brings youth who have expressed an interest in exploring Christianity together with other youth and young adults on the same journey.